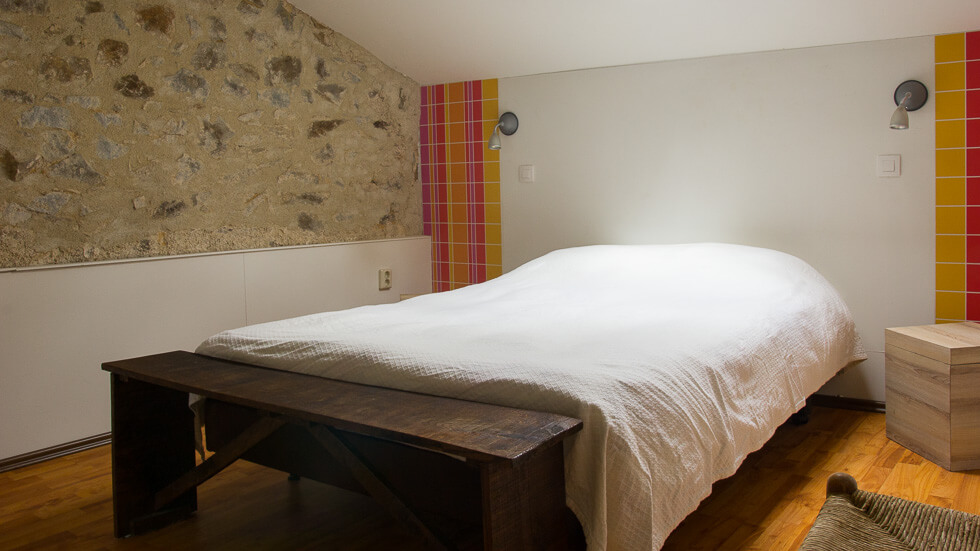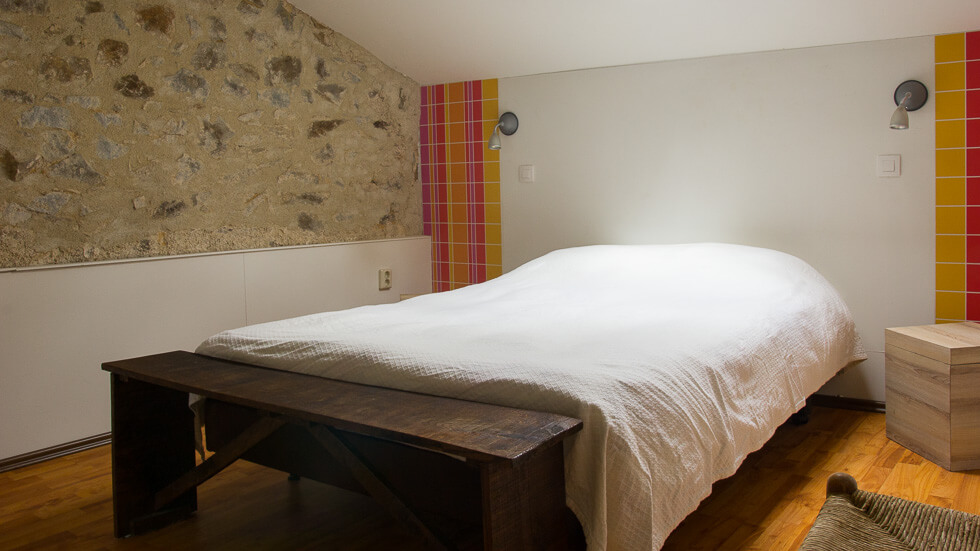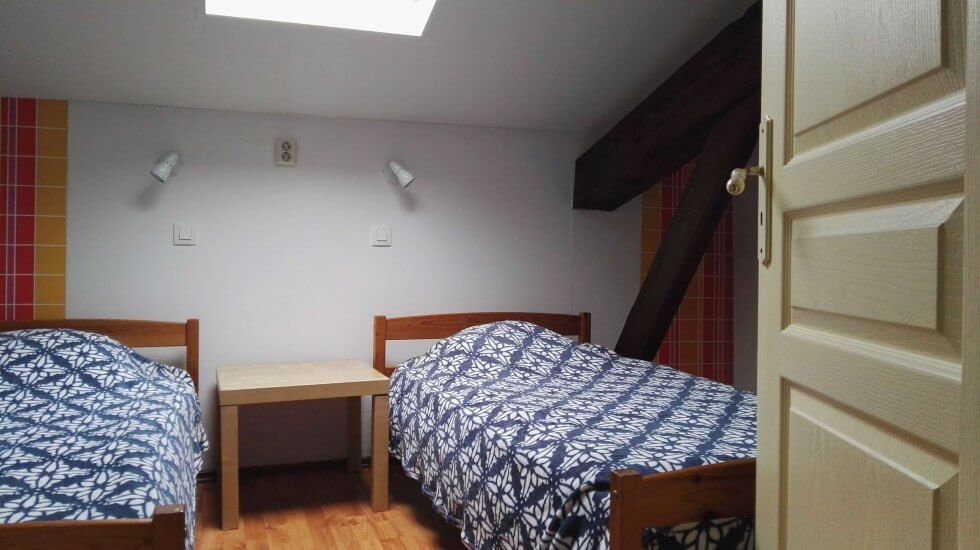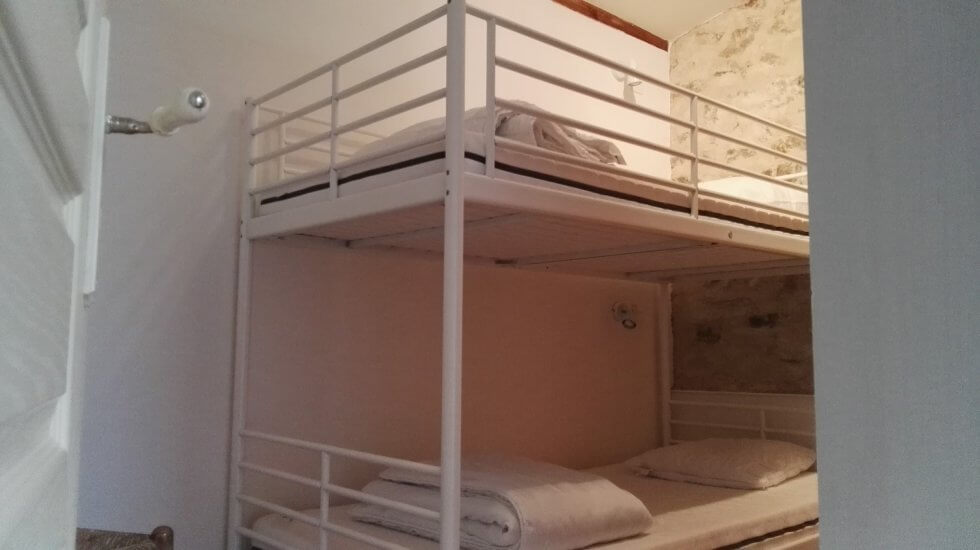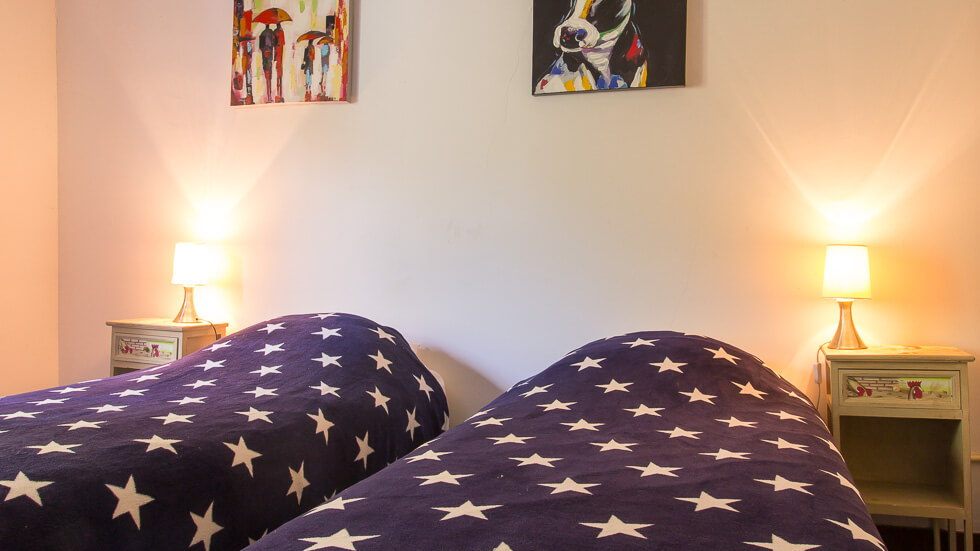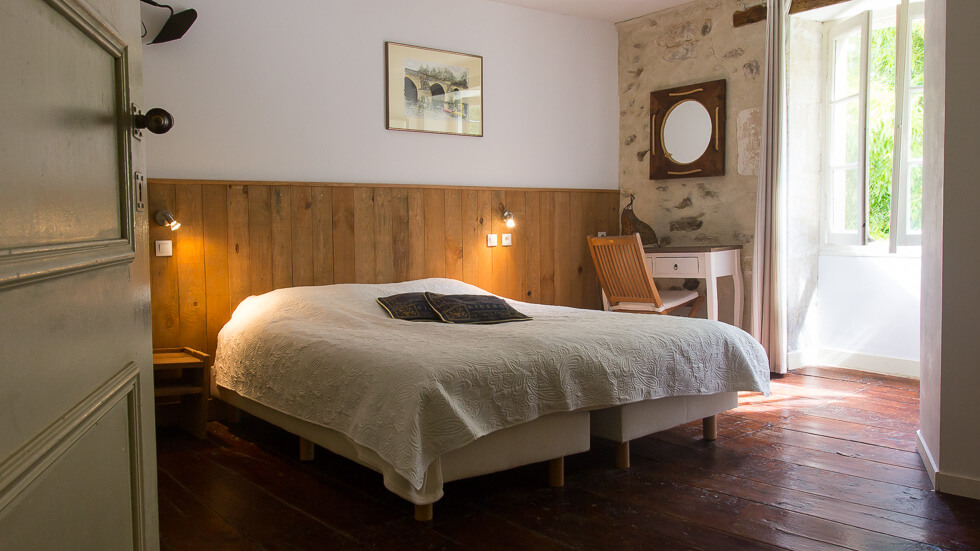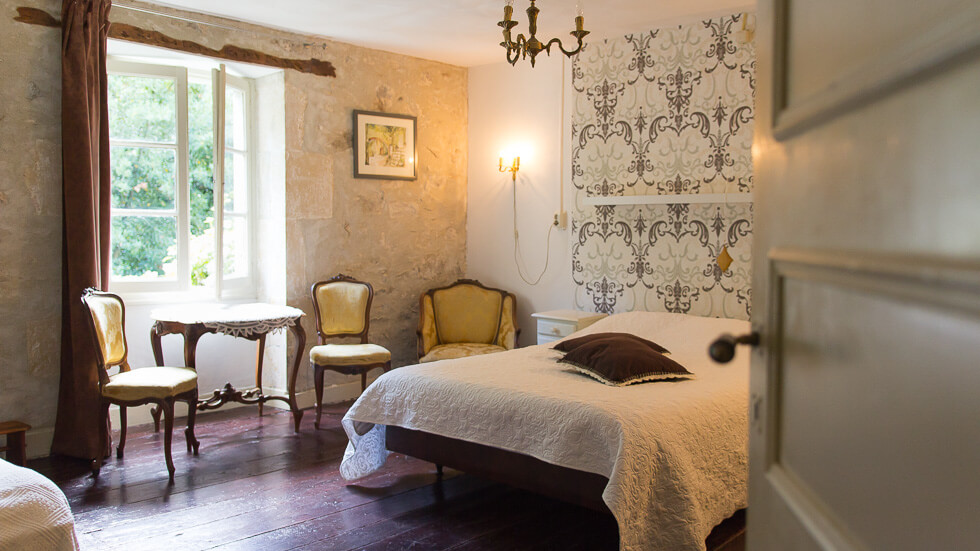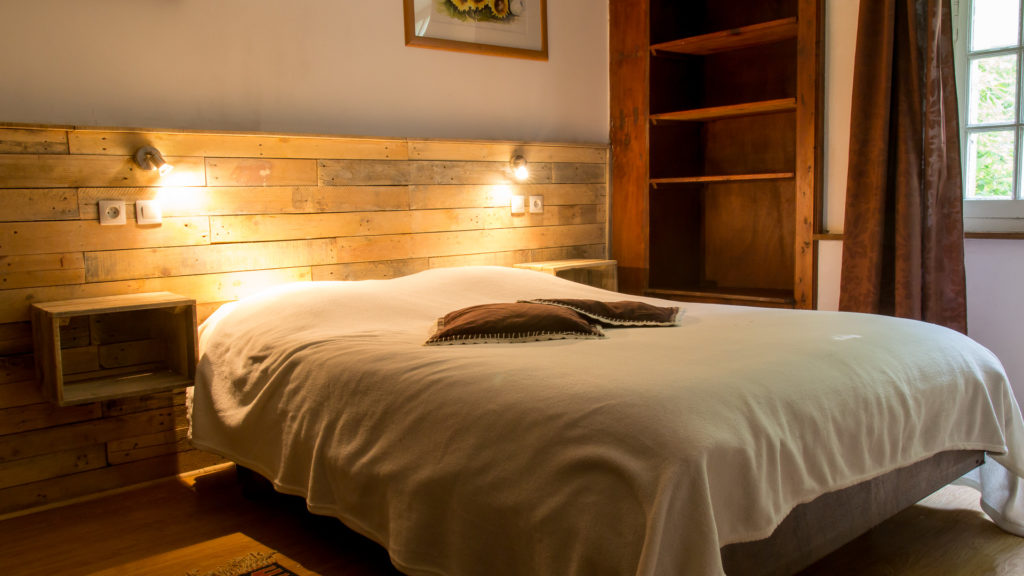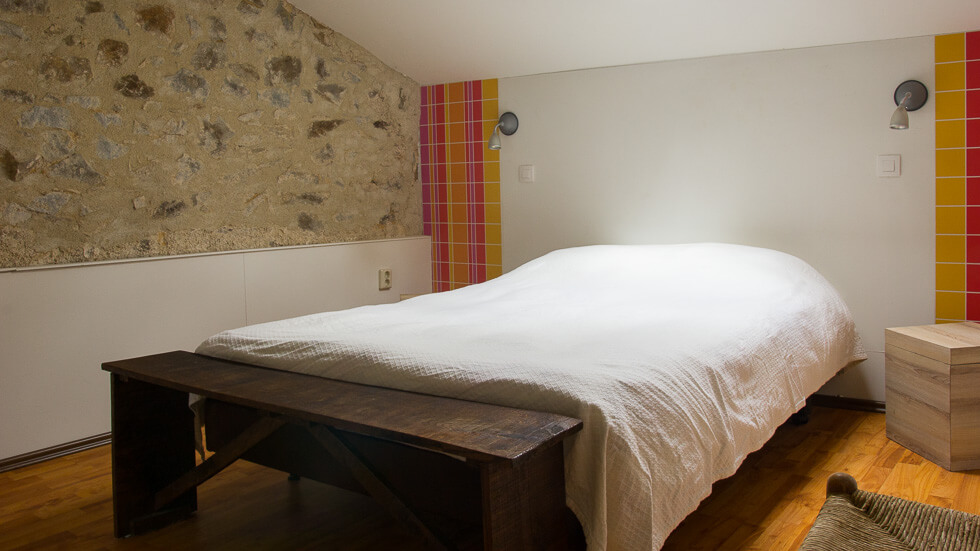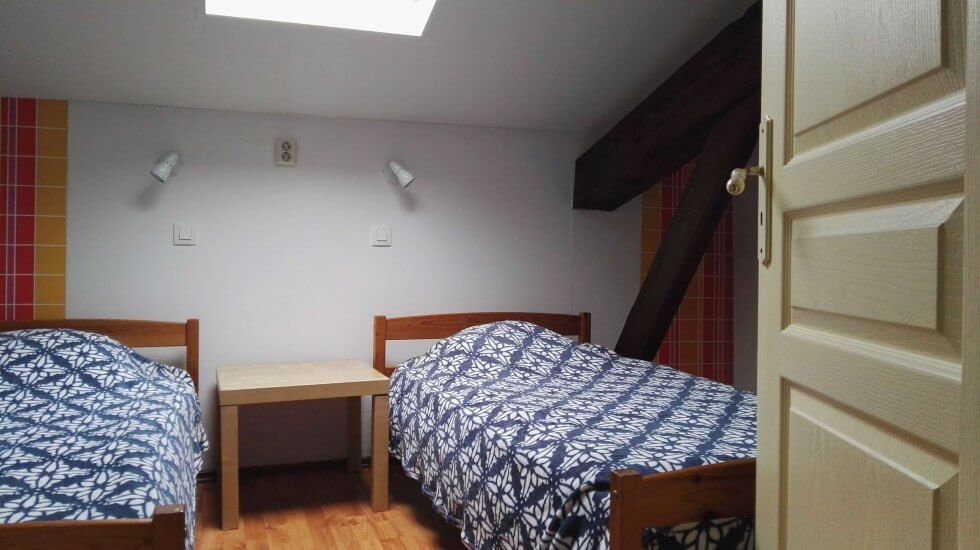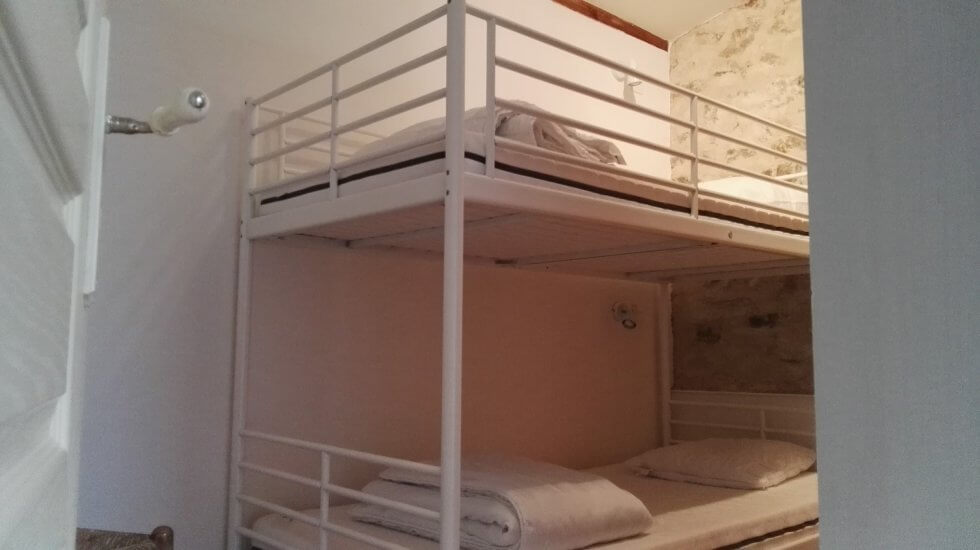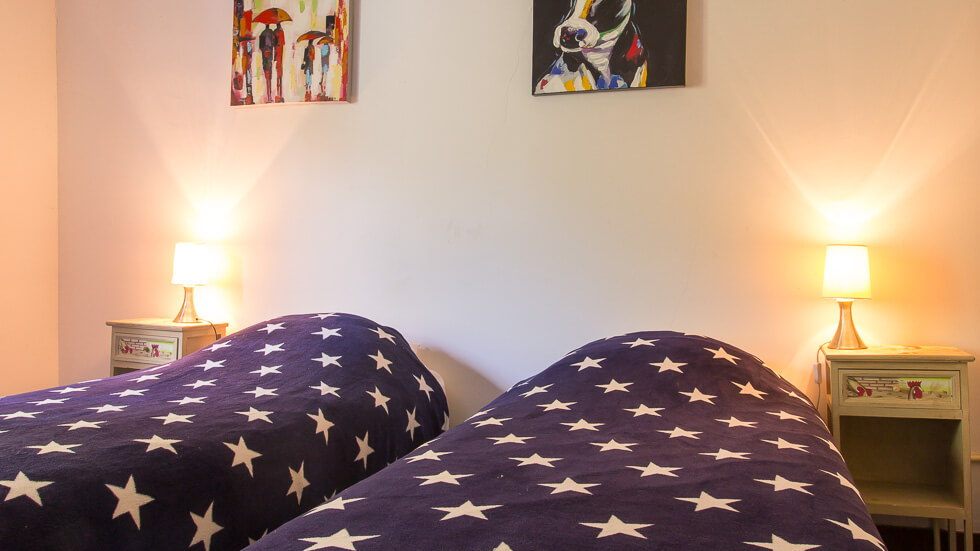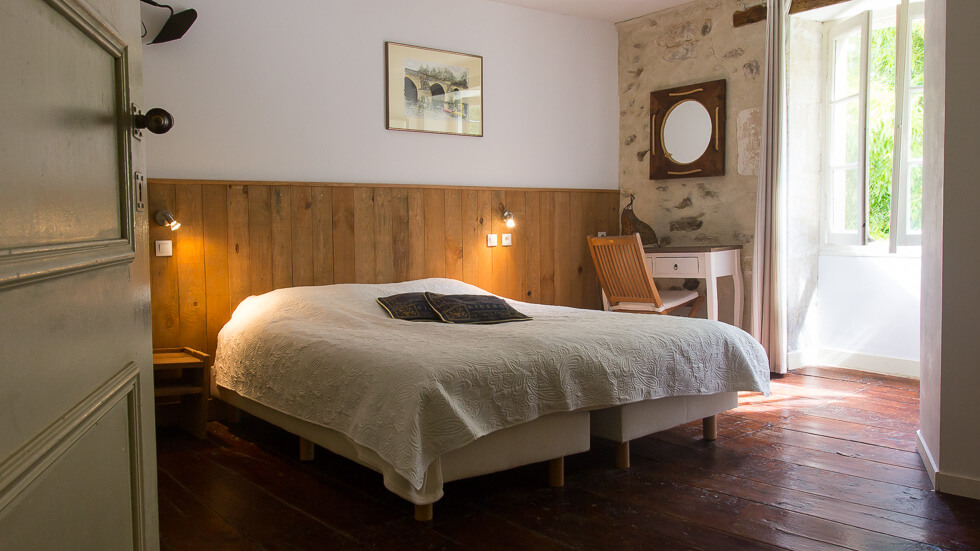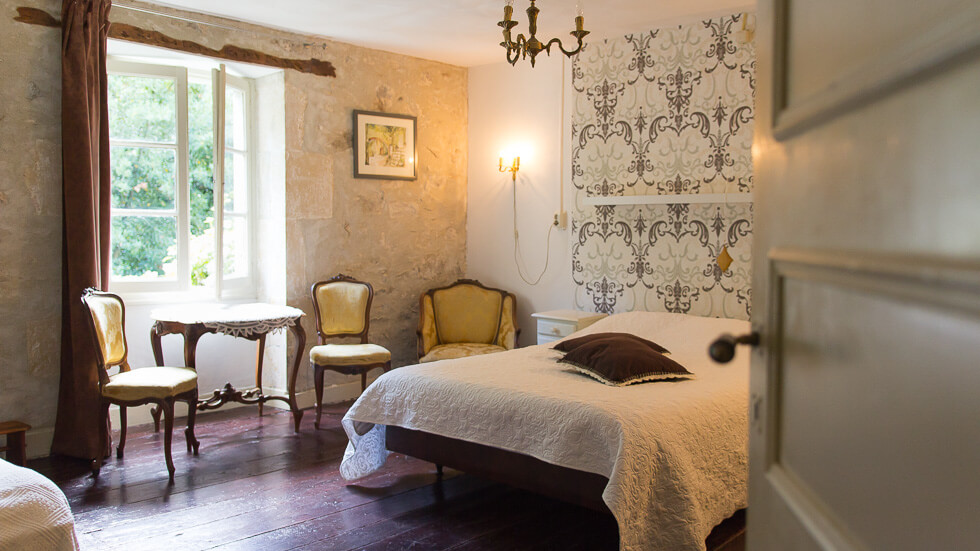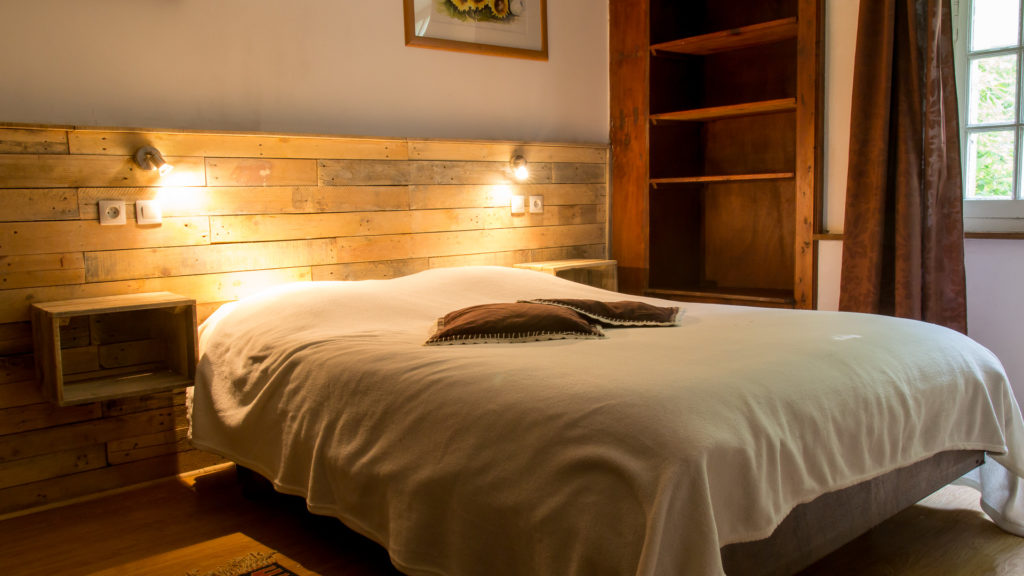 The rooms at Le Petit Mas d'ile are characterized by space and stylish decoration. Almost every room has its own bathroom with sink, toilet and shower.
During a week with 8 participants, 2 rooms are occupied with 2 participants and 4 rooms with 1 person.
Of all the rooms, 4 are located in the old farmhouse and 2 in the gite built in the large barn. For detailed information about all rooms you can take a look at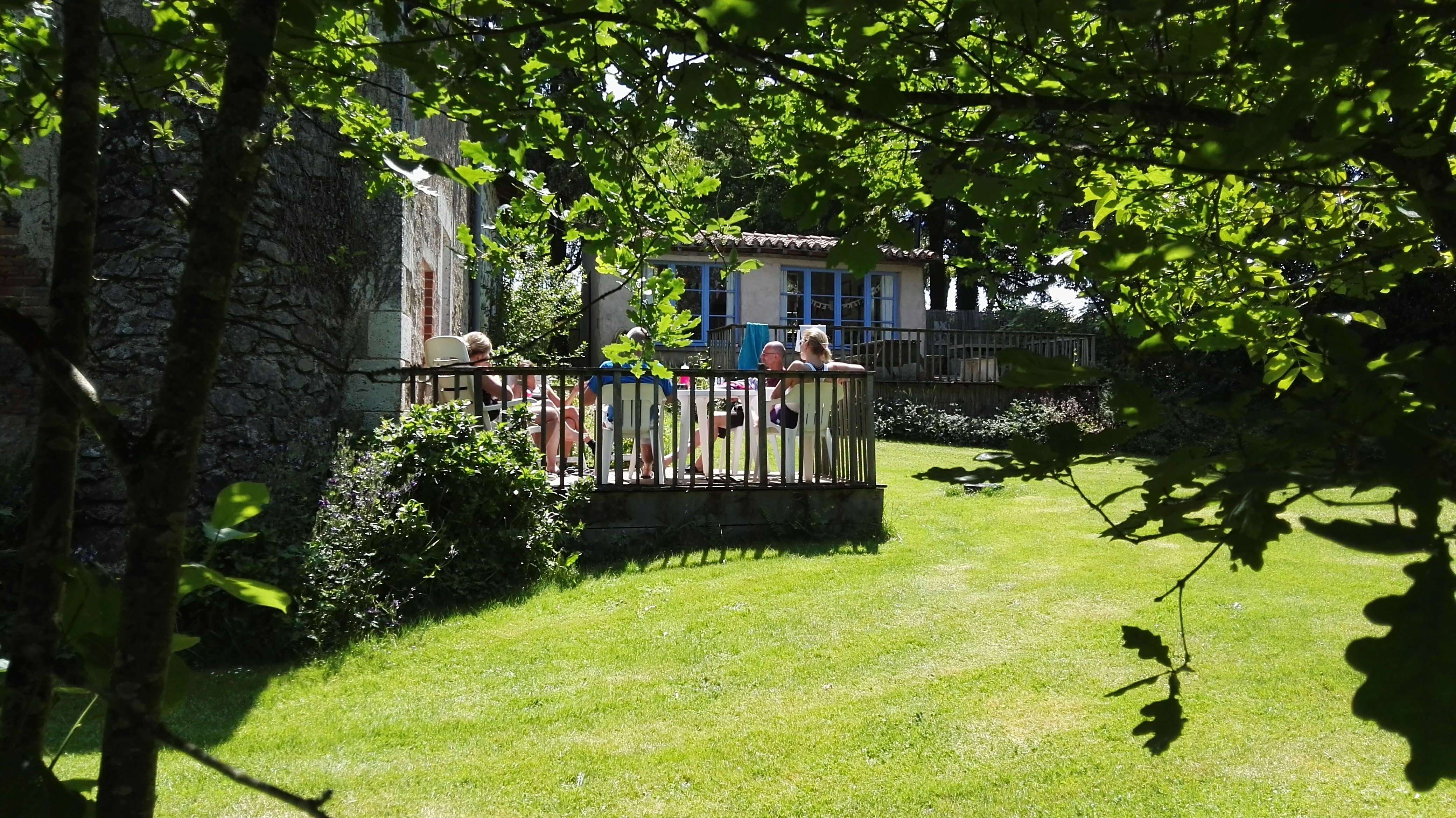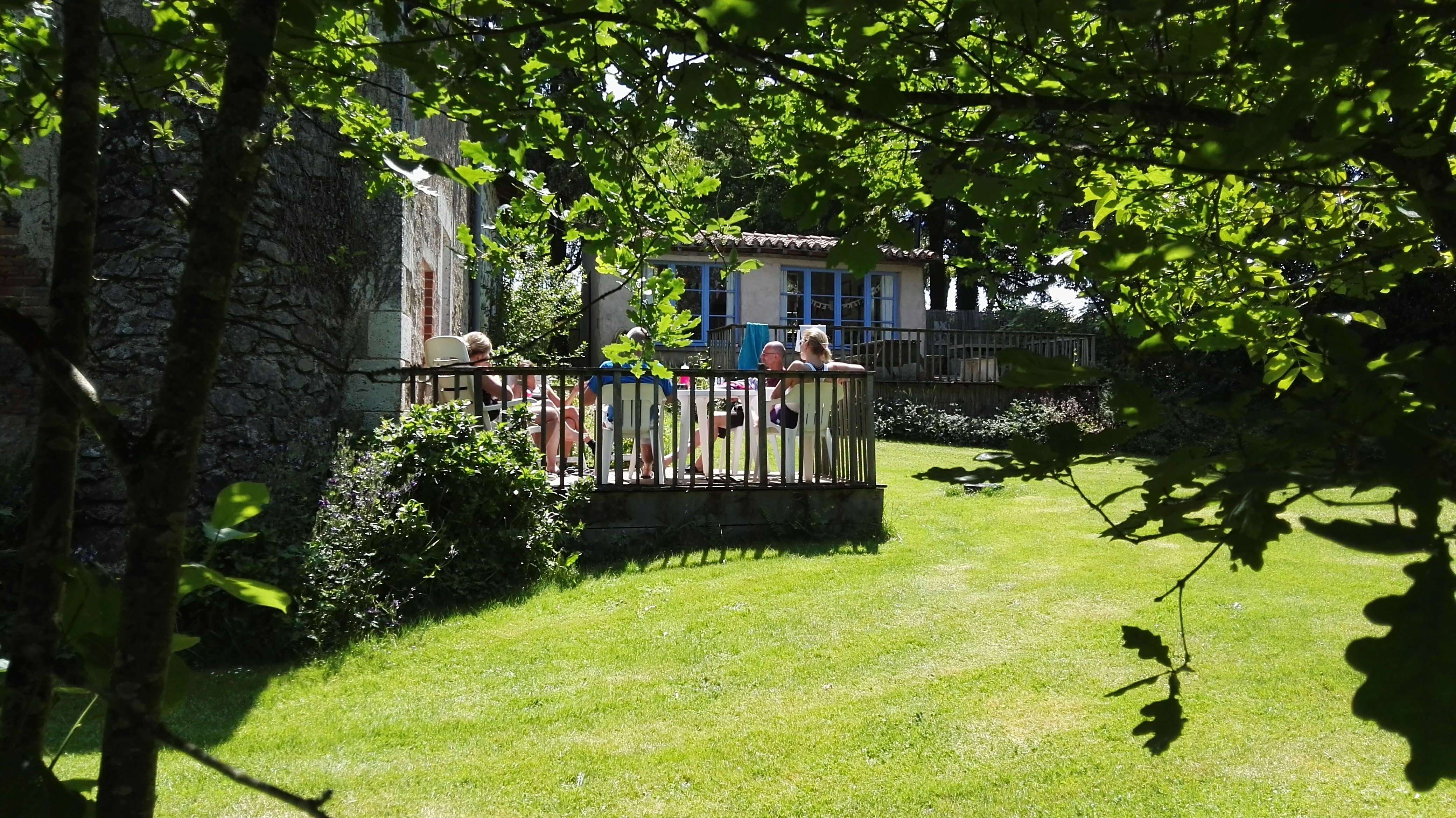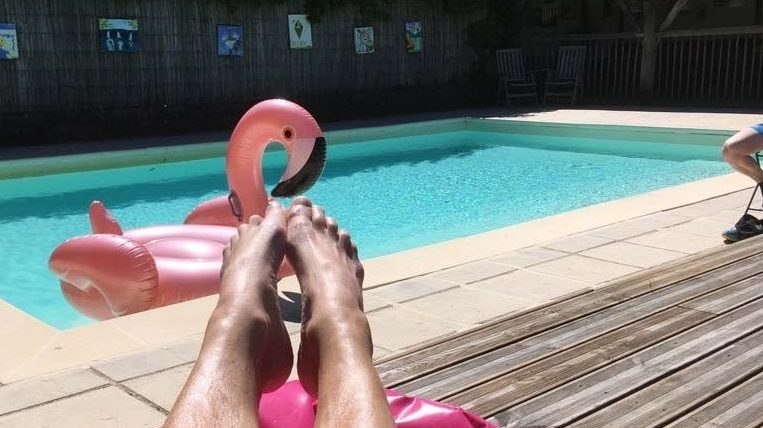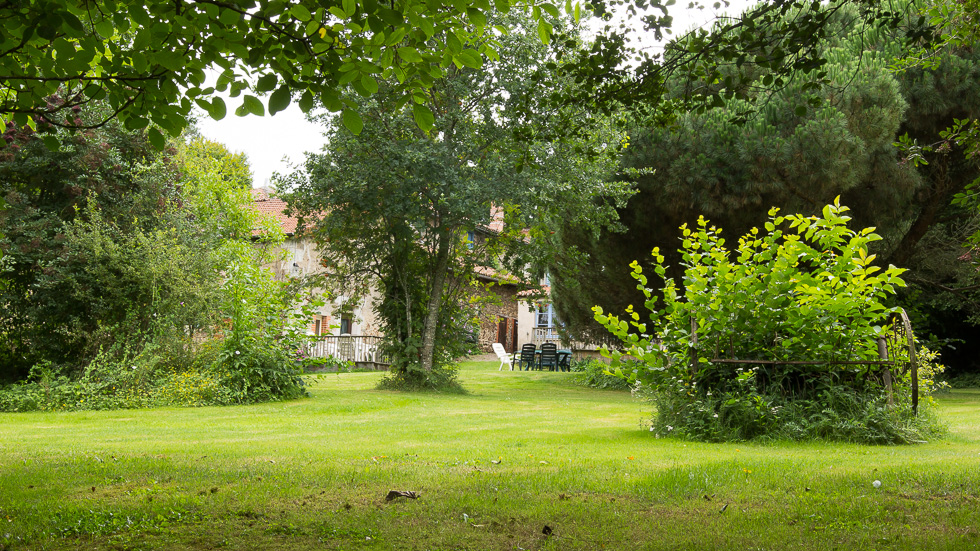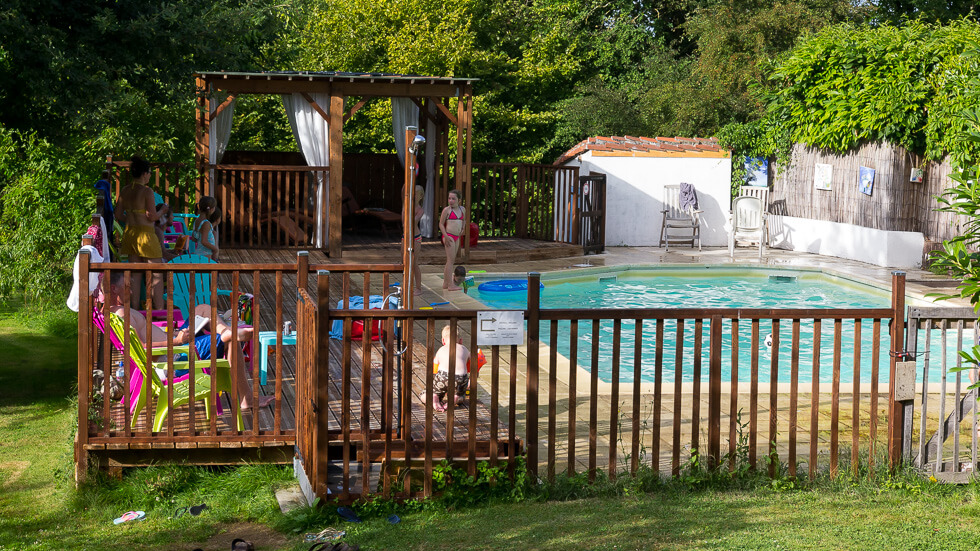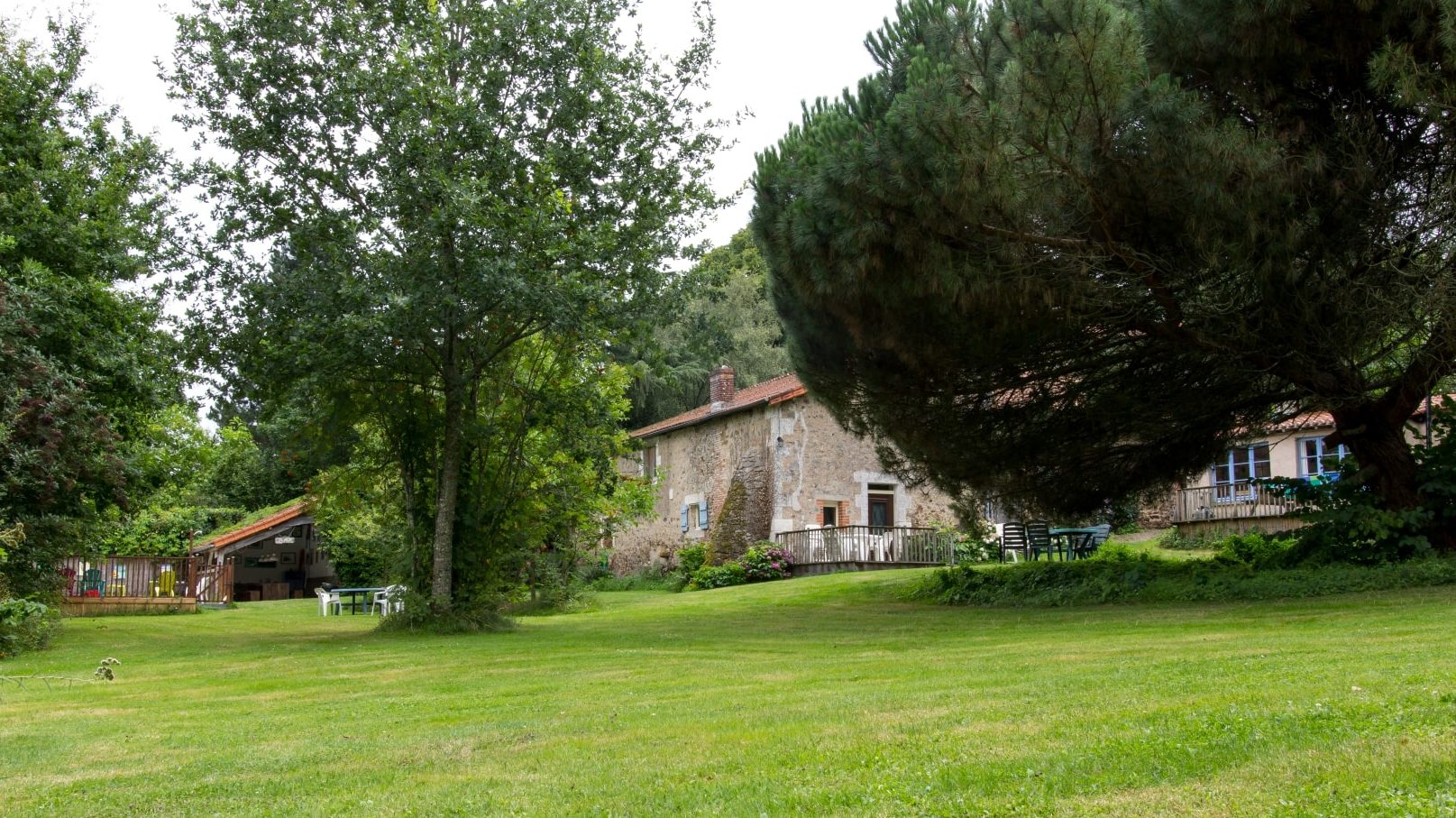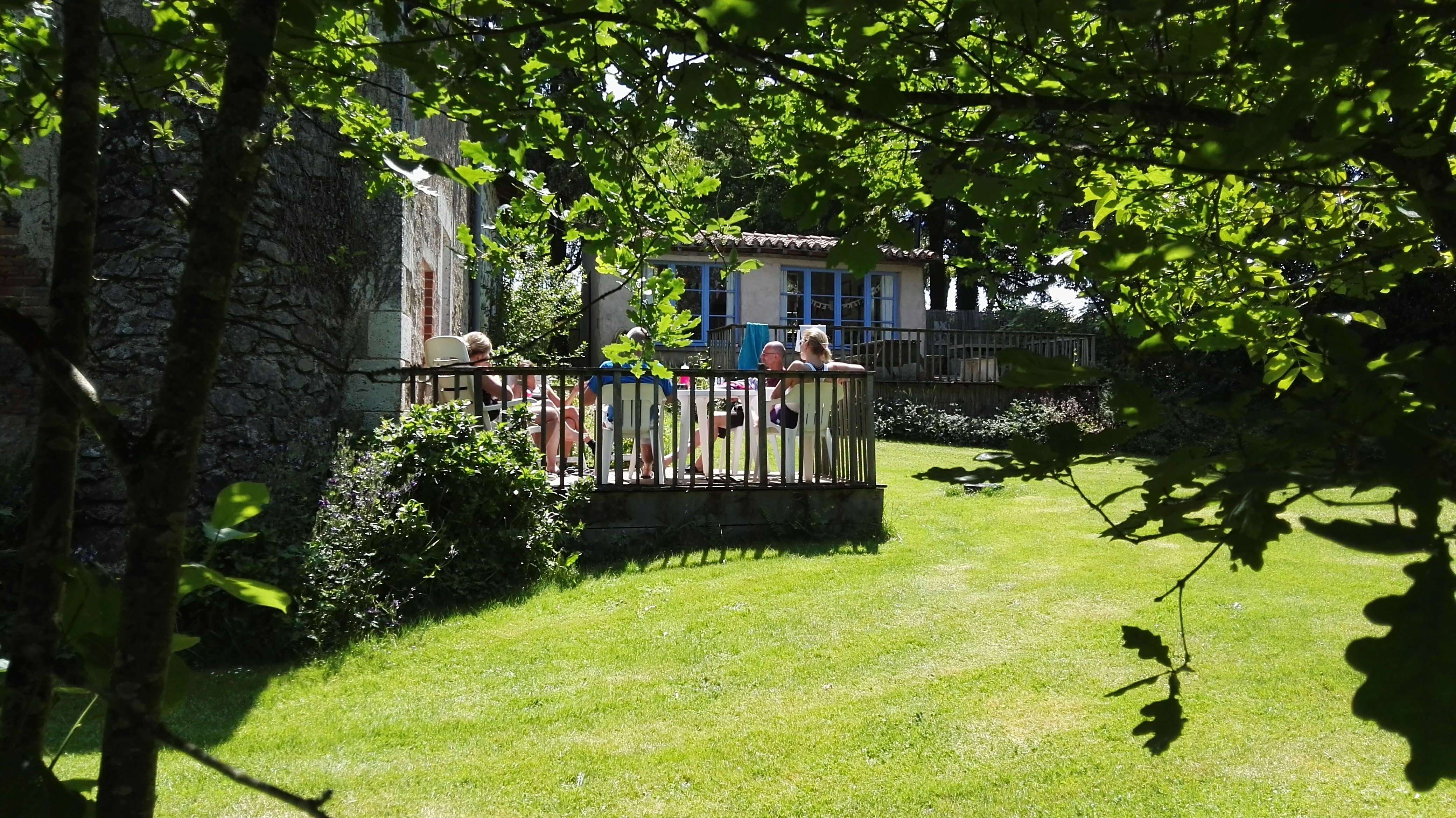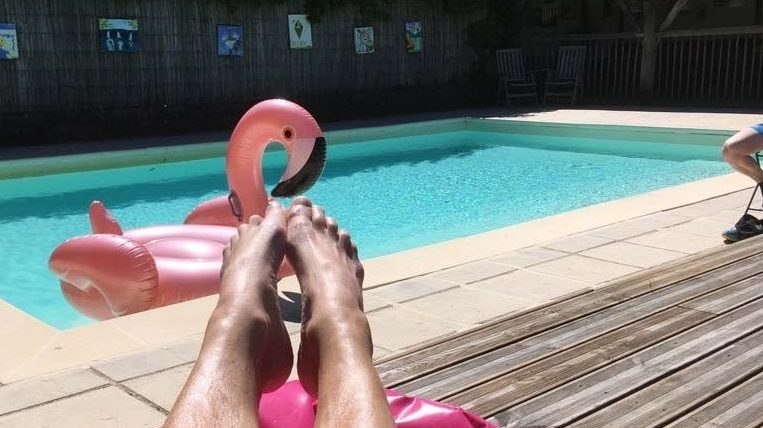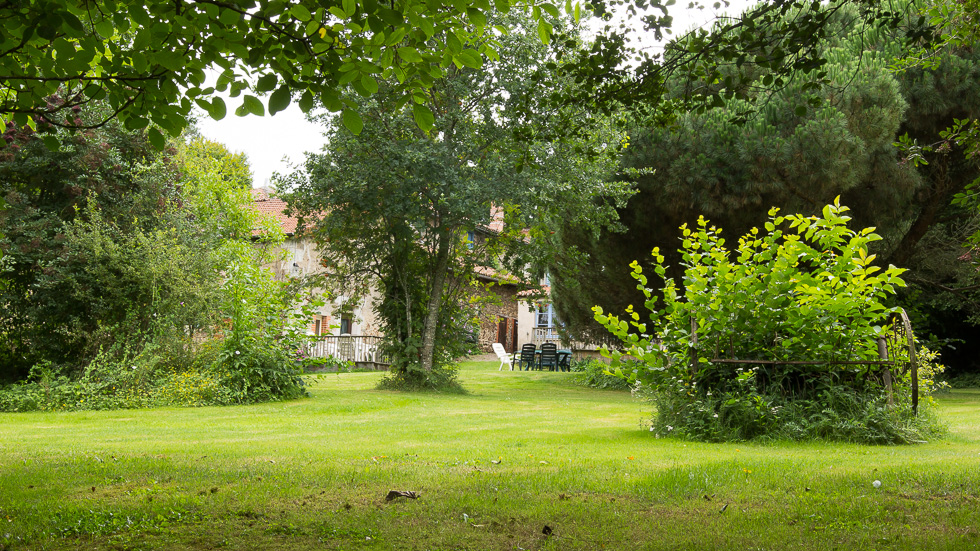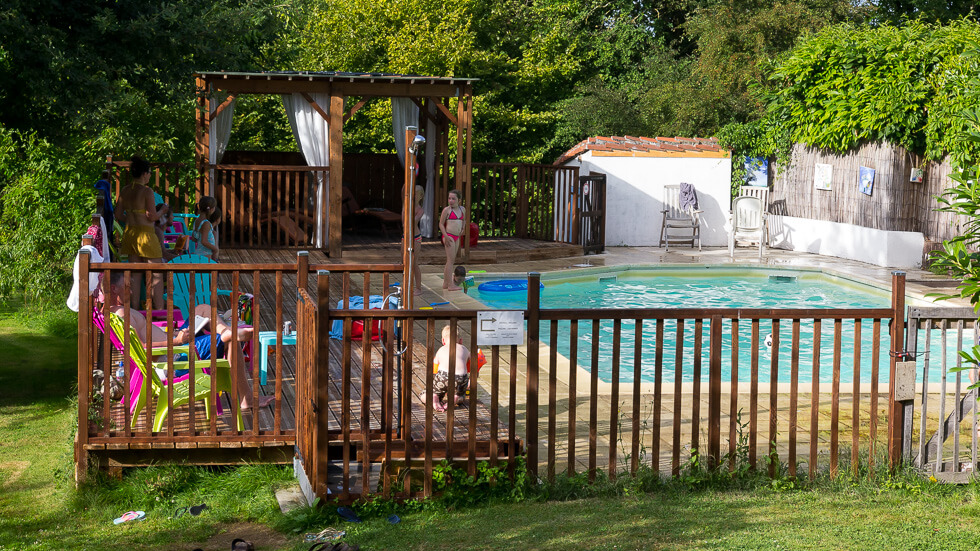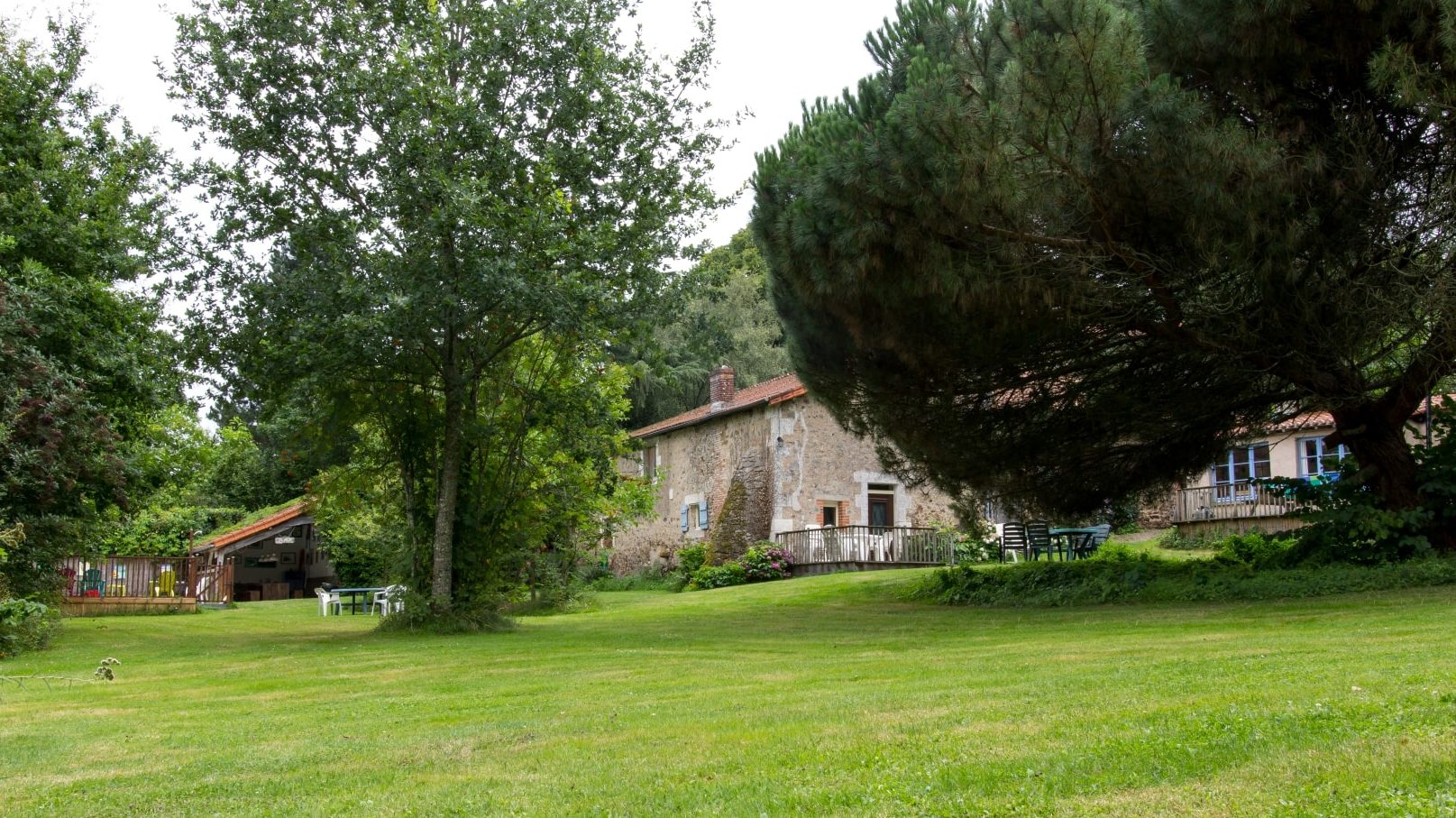 The farm is surrounded on 3 sides by a spacious garden, of which 1 part is private. From the parking lot you can walk straight into the large garden and the eye catcher is our beautiful swimming pool with large, partly covered, terraces.
In the garden there are several tables and seats, there is a jeu de boule court and in this garden you will also find our cozy garden house where the group can eat together.